Call us TOLL FREE at 1-800-661-4838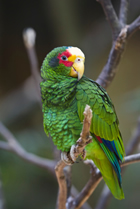 Camino Del Rio - An Americas Residental Property Awards 4 Stars Winner - Best Development in Belize
Imagine floating for miles along the Caves Branch River, cruising for the best fishing spot...exploring the mysteries of a dense rainforest...or immersing yourself in the history of ancient Mayan ruins.
With a home in Camino Del Rio at Caves Branch, these experiences are right in your own backyard.
Only 10 miles east of Belize's capital Belmopan, Camino Del Rio is a unique, lush and affordable gated-entry community developed with a total commitment to preserving nature's gifts. Home sites are perfect for a dream vacation or retirement home.
No matter how you choose to spend your days, Camino Del Rio provides the perfect combination of modern luxury and comfort in the heart of adventure.

New Home Construction with One-Bedroom Units
starting at just $125,000

With 63 acres of private open space along the Caves Branch River and Maya Creek, these new concrete structured, Mediterranean- style homes sit amongst the beautiful hardwood trees in a natural park-like setting.
Each home is situated on half-acre home sites designed to enjoy privacy, views, sunshine, and sustainable living.  The new Sandpiper model boasts over 500 square feet of space and features a one-bedroom and bath unit with an open-flow living room and kitchen area.  A mix of Belizean hard-woods, handmade cabinets, and spectacular natural forest views make this a great deal, with starting prices of just $125,000USD.
The homes are built as a shell and can be finished with your private touches, providing an opportunity to plan out the interior and exterior finishes.  The craftsmanship of an experienced homebuilder that takes great care and attention utilizing high North American and German standards will provide for a beautiful finished product.

Features of these homes include:
Mediterranean style architecture
Pre-wired for cable television
Ceramic tile flooring throughout
Mahogany hardwood interior and exterior doors

Ventilated mahogany wood closet doors
Vaulted Ceilings in main living area (dining/kitchen living room)
Sculptured metal roof
White painted walls
Ceiling fans in living room, kitchen, and bedrooms
GFI electric outlets in front and back of home
Septic and drainage system
Cistern water system, backup to community water well
Covered front or back porch deck/patios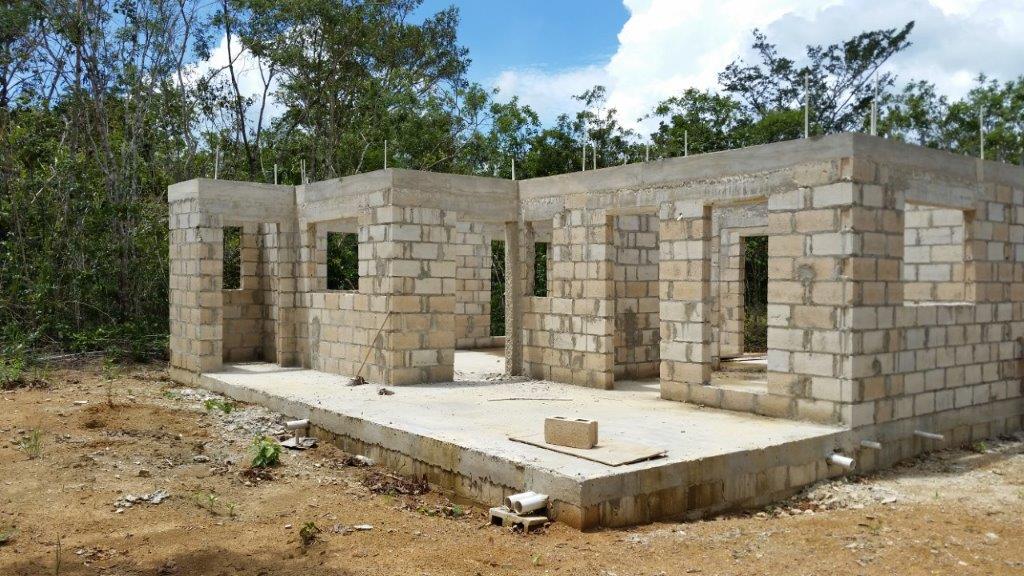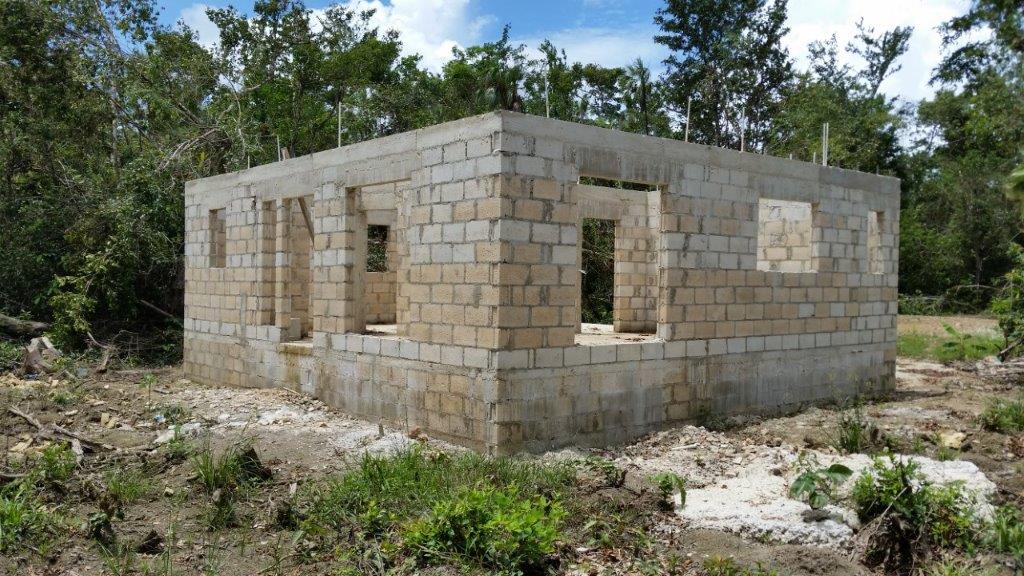 Solar electric option is available

Check out the spacious Floor Plan

Camino Del Rio Specials

FREE Lodging in Belize

The community at Camino Del Rio is a unique gated-entry and riverfront site developed with a total commitment to preserving nature's gifts and sustainable living incorporating renewable resources in its development, onsite organic farming and environmental/conservation programs. Contact us for more information on our Environmental/Conservation program