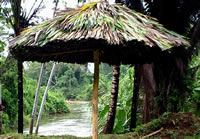 Whether you select one of our beautiful home designs, or choose to build your own custom home, purchasing your dream home site at Camino Del Rio is easy.
Review and select a home site (or sites) from the Camino Del Rio Site Parcel Plan. (Parcels are available on a first come, first pay basis.)
Complete and submit the Parcel Purchase Application.
Upon confirmation of your site's availability, submit your reservation fee, reserving your home site for 45 days.
Receive the Camino Del Rio Purchase Package. This includes all closing documents and a copy of the Camino Del Rio Home Owners Association Declaration. Within 45 days, complete all documents and return with a 10% deposit.
Optional Title insurance is available through RFG insurance (www.rfginsurancebelize.com ) and other insurance companies.
Prior to your closing date, issue a bank wire, cashier's check or certified check for the final closing payment. TAREIG, LLC will initiate the closing process in Belize.
The transfer of the title of the property to you is initiated and is typically completed within 8-10 weeks.  (for more information on payment options, click here)
Once the title has been transferred, home construction may begin at any time.
To learn more about purchasing or building your TAREIG custom home, visit www.tareighomes.com.
To build your own custom home design, you should provide the architectural drawings for review and pricing.  A $1000 deposit is required; deposit will be credited toward total price.
For a more detailed outline of the purchase process, click here.
For more information and to request a Parcel Purchase Application, click here or
call (toll-free) 1-800-661-4838.
To use our Purchase Plan Calculator to calculate your total cost, click here.
Please note that you must be over the age of 18 to purchase a home-site.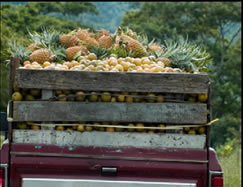 To build your custom home, start by visiting our unique online home building website at www.tareighomes.com.  Using this specially designed site you can navigate every step of the way—from materials selection, to upgrades pricing to checking on the building progress — all from the comfort of your computer.  You can also work with our TAREIG Homes representative who will personally guide you through your design and contract process.