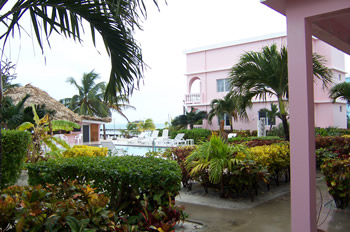 Camino Del Rio offers two vacation packages for you to explore Belize, "Mother Nature's Best Kept Secret". Our One-Night Free Stay or The Belize 5-day Sampler is available to anyone wishing to experience the beautiful country of Belize. Either way, your stay is personally hosted by Camino Del Rio representatives. Relax, have fun and experience a visit to the Camino Del Rio community!
One-Night Free Stay*
This package includes one FREE night of lodging at the Camino Del Rio Community. Enjoy a complimentary stay at Camino Del Rio, where a walk in the park can be your future home. Accommodations for up to two people are provided. Local and international transportation in and to Belize are separate. Additional accommodation nights are available to purchase.
Belize 5-day Adventure Sampler*
This 5-day/4-night extended weekend getaway is an outdoor enthusiast's dream of adventure, fun and relaxation. The program includes:
• 4 nights' accommodations (2 nights in mainline Belize at the Camino Del Rio property and 2 nights on the island of Ambergris Caye at the Caribe Island Beach Resort)
Local land and air transportation
Tour of Xunatunich, an ancient Mayan ruin
Daily meals (includes breakfast and dinner)
Choice of adventure and leisure activities (cave hiking, river tubing, horse-back riding, aerial canopy zip-line, or just relaxing)
Visit to the Camino Del Rio community
* International air transportation to and from Belize International Airport is priced separately.
Camino Del Rio is an easy flight from most major U.S. cities, for example:
Atlanta, GA – 2.5 hours
Dallas and Houston, TX – 2.5 hours
Charlotte, NC - 3 hours
Miami, FL – 1.5 hours
For more information on these opportunities to vacation in Belize, please click here.