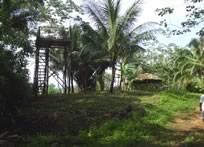 Our environmentally-conscious approach places Camino Del Rio at the forefront of the eco and adventure development industry.
To read more Camino Del Rio news, use the links on the left.
Tarieg Newsletter December 2016
Camino Del Rio Community Wins Prestigious Americas Property Award for its Residential Community. See press release here.