Check out the Camino Del Rio location in Central Belize
This map details the community's layout, with its dedication to green space and proximity to the Caves Branch River.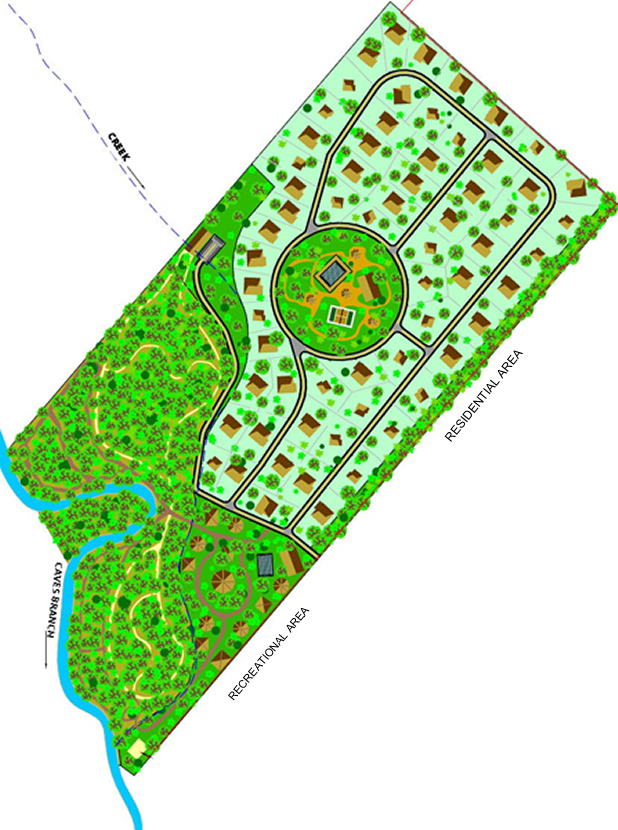 Camino Del Rio is a sustainable living community incorporating renewable resources in its development, onsite organic farming and environmental/conservation programs. Contact us for more information on our Environmental/Conservation program.